Social Network Profil Check
Maximize your
social media success
with my exclusive
Insta-Quick-Check
Do you want to strategically optimize your Instagram profile to attract more leads and customers for your business?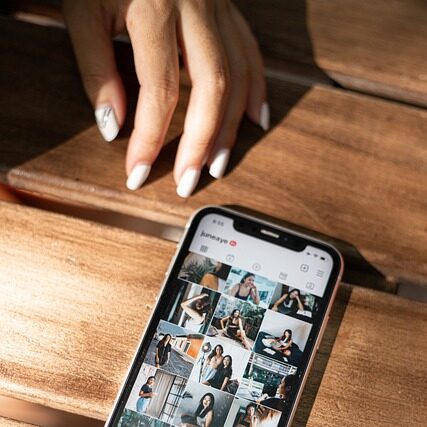 My Insta-Quick-Check provides a thorough analysis of your social media profile to make the most out of your presence.
You'll receive valuable insights and expert tips that will drive your growth strategically.
What can you expect from the Insta-Quick-Check?
A thorough profile analysis for a professional first impression.

Tips for visually designing your content to better appeal to your target audience.

An effective hashtag strategy to maximize your reach
and tap into new audiences.

Engagement strategies to increase interaction with your followers.

Optimization of your target audience approach for sustainable growth.
Quick-Win Strategy as a Bonus
As a bonus, you will receive personalized Quick-Win strategies that you can implement right away to improve your results.
Seize the opportunity to take your business to the next level.
My Insta-Quick-Check is the boost you need to succeed on Instagram.
How much does the Insta-Quick-Check cost?
How much does the Insta-Quick-Check cost?
(Prices are net, excluding VAT.)
AS AN ADDITIONAL HIGHLIGHT...
...you will receive a 60-minute live session via Zoom, where you can get personal advice and answers to your individual questions.
BOOK YOUR EXCLUSIVE OFFER NOW
Together, we pave the path to your success.
Book your exclusive Insta-Quick-Check right away: